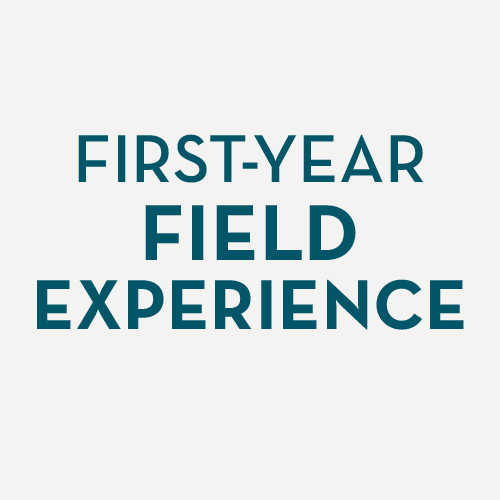 ---
"We get them in the schools early and provide them with support and mentorship. We prepare students to become highly effective teachers and they get jobs."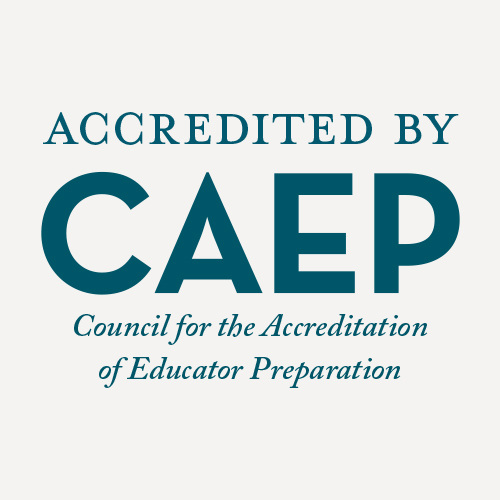 Education department
Through Bluffton's Educator Preparation Programs, you will be prepared to create communities of learning and respect in your classroom. Bluffton graduates are among the best qualified in the nation, as reflected in student rankings on the Ohio Educator Preparation Performance Report and in the reputation our graduates enjoy once they enter the teaching profession.
What's special about our programs?
The traditional route to becoming a teacher in Ohio involves completing a bachelor's degree then obtaining a teaching license from the Ohio Department of Education.
Bluffton also provides coursework leading to an Alternative Pathway to Licensure for professionals who earned a bachelor's degree in field other than education before being called to the classroom. occupational outlook >
Education majors and minors
Teaching licenses

Specialized program

Endorsement

Minors
Education studies
Special education

Elementary education
The elementary education license prepares you to teach both typically developing children as well as children with mild-moderate disabilities, with a particular focus on teaching reading to children in pre-kindergarten through grade 5.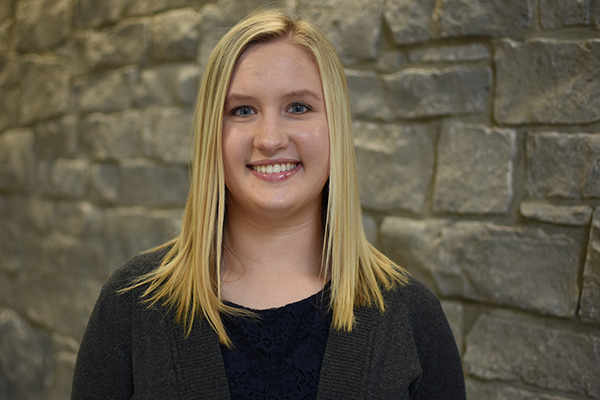 Early childhood education major Makayla Noble '19, of Bluffton, Ohio, found meaningful community on campus through her involvement in Bluffton Education Organization (BEO).
"I just felt God was calling me to be that person that cares and helps lead kids." Makayla's story >
Middle childhood education
A license for teaching in the middle grades (4-9) can be achieved by completing a middle childhood education major.
You must select at least two areas of concentration:
You may earn a middle childhood generalist endorsement by completing additional coursework.
>>>occupational outlook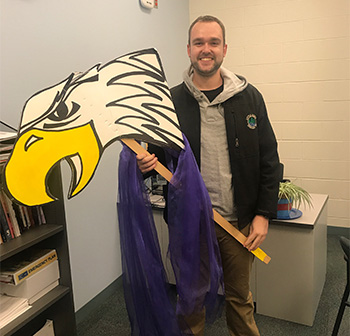 Nathan Otto '18, a middle childhood education major, spent a semester exploring the urban educational setting while completing his student teaching in Chicago.
"I knew this was an opportunity I might not have again, and I wanted to get out of the area and experience something totally new."
Nathan's story >
Adolescent/Young Adult (AYA)
At Bluffton, you may choose a licensure program in one of three academic areas to teach in grades 7-12. An AYA teaching license requires completing a major in a content area, licensure requirements for that area and professional education courses. The areas in which an adolescent/young adult license may be earned include: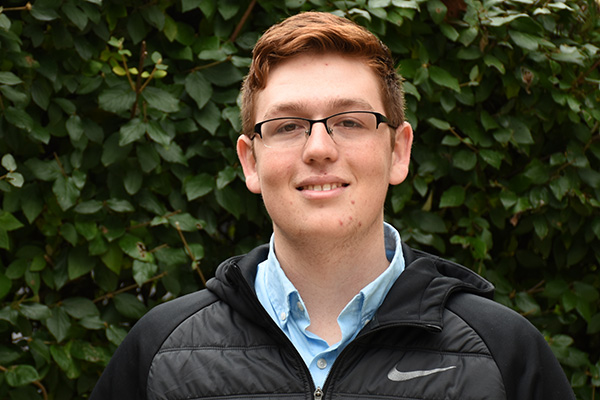 After studying abroad in Guatemala for a semester, Jarod Siekman returned to Bluffton with a new understanding of numbers that crossed cultures and opened up ideas about mathematical concepts.
"I think there's a lot of cool math ideas that you can teach students even if it doesn't really apply to the curriculum. Even if it's just to get them more excited and interested in math."
Jarod's story >
Multi-age
Area elementary students are introduced to musical instruments by members of Bluffton's chapter of Ohio Collegiate Music Educators Association during the Instrument Petting Zoo.
Intervention specialist
Prepare to teach in the area of special education by completing course requirements for the intervention specialist major. This program provides preparation to teach children in grades K-12 with mild/moderate special educational needs, including children with learning disabilities, developmental disabilities and emotional/behavioral disabilities, with emphasis on inclusive practice. >>>occupational outlook
A special education minor is offered for students who are interested in working with people with disabilities whether in their major field or as a service.
Complete a bachelors for intervention specialist and a Masters of Arts in Education with reading endorsement in just four years through Bluffton's 3+1 program.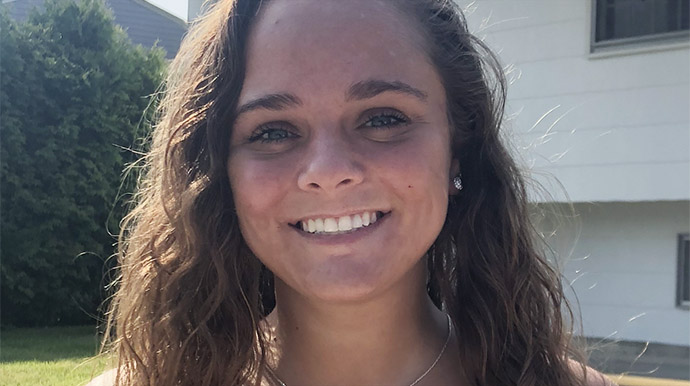 From learning new techniques in the classroom to putting them into practice as a student-teacher, Bailey has taken full advantage of the opportunities available.
"They've all been very rewarding experiences. I've learned something new from each one."
Bailey's story >
Child development
Amryn Dover '21 knew from an early age she wanted to work with kids. Dover's ultimate dream is to open a facility that brings together neurotypical children with children on the Autism spectrum.
"Being the oldest child, I watched my siblings grow. It really influenced me to pursue this major. I always loved helping them learn new things."
>>> Amryn's story
The child development major provides opportunities to study young children in a variety of settings. Coursework includes developmental curriculum, preschool classrooms and nutrition and opportunities to gain experience in various infant/toddler/early childhood environments.
Students also gain knowledge about working with young children outside the traditional classroom setting, such as day care, Head Start and other child development centers.
While the major does not lead to licensure, one possibility would be to add a minor in business administration to learn to manage a small business. >>>occupational outlook


Minors
Students with majors outside the education department may minor in education studies or special education.
Completion of the education studies minor fulfills requirements for the Alternate Pathway to Licensure Intensive Pedagogical Program. This allows a person to teach for four years while completing the Professional Development Institute en route to professional licensure.

Students who plan to work in settings where there are educational opportunities (e.g. training, tutoring, program development, religious education, etc.) may also benefit from an education studies minor.
>>> course requirements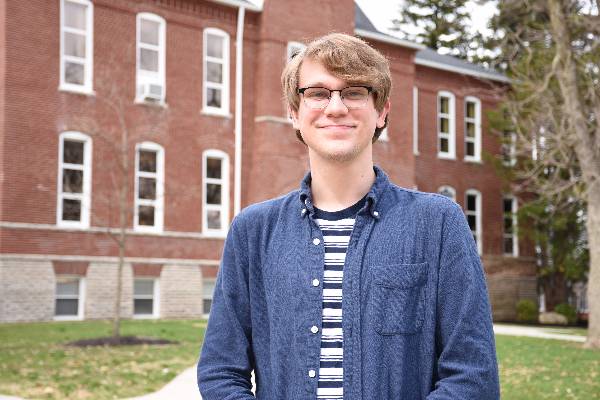 As Bluffton doesn't offer a direct licensure to become a science teacher, Ethan Zaerr is instead taking part in Ohio's alternative licensure program that allows him to major in his field, become endorsed by the university and continue on to earn his master's degree while pursuing a teaching career.
"I've been really supported at Bluffton, considering that there's not really a chemistry and physics education licensure here."
Ethan's story >
For students who are interested in working with people with disabilities whether in their major field or as a service.
>>> course requirements
To contact the education department:
Email: education@bluffton.edu
Phone: 419-358-3331
Fax: 419-358-3074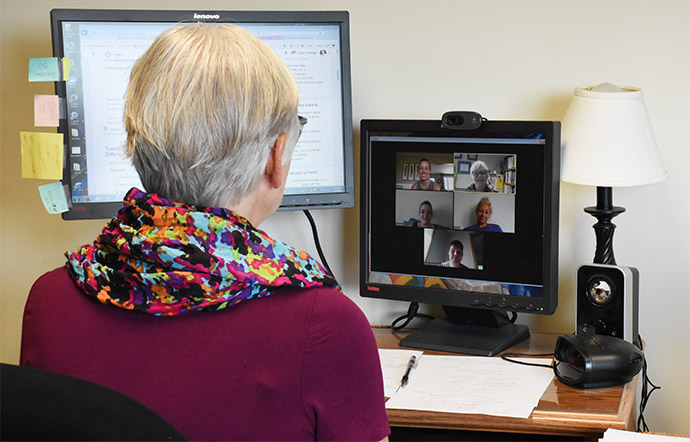 ---
Bluffton's graduate program in education provides an affordable and accessible experience with classes one day a week through Zoom Technology, or self-paced and fully on-line.