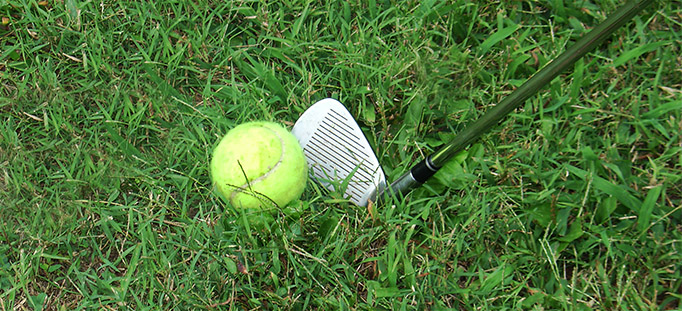 ---
For more than 25 years, students on Bluffton's campus have been coming together to play this original game.
Intramural Athletics
Intramural staff 2018-19
Seated: Student coordinators - Justis Dowdy and Brandon Koch
Standing: Kaylie Marshall, Mandell Ransaw, Chelsey Taylor, Colton Rose, Isaac Zickafoose and Adam Duncan
The Bluffton University intramural program is under the direction of the health and sports science department. Intramurals contribute to the health and fitness of the participants and provides diversion from academic work. It is also highly competitive for both athletes and non-athletes. T-shirts are awarded to champions in each intramural sport.
2019-20 Intramurals
All contests are 9:30-11 p.m.
Fall semester

Registration deadline,




5 p.m.

Play begins

Tournament

Dodgeball
Copeland Court
T &R
No registration needed
Sept. 3-12
A championship shirt
awarded every night!
Cornhole
Copeland Court
T & R
No registration needed
Sept. 17-26
A championship shirt
awarded every night!
3 on 3 basketball
Copeland Court
T & R
Register by Oct. 1

Oct. 3-31

Bowling
Southgate Lanes
Mondays
Register by Nov. 1
Nov. 4- Dec. 2
(5 weeks)
Dec. 2
Team handball
Copeland Court
T & R
Register by Nov. 1
Nov. 5-21
Spring semester

Registration deadline,




5 p.m.

Play begins

Tournament

5 on 5 basketball
Copeland Court
T, R
Register by Jan. 17
Jan. 21 - Feb. 28
Week of Feb. 24
Soccer
Burky Gym
Wednesdays

Register by March 10

March 18 - April 15

Week of April 20

Volleyball
Copeland Court
T & R

Register by March 10

March 12 - April 16

Week of April 20
Intramural director: Tami Forbes, health, fitness and sport science department chair
Email Tami: forbest@bluffton.edu
Student coordinators: Adam Duncan and Dez Brown