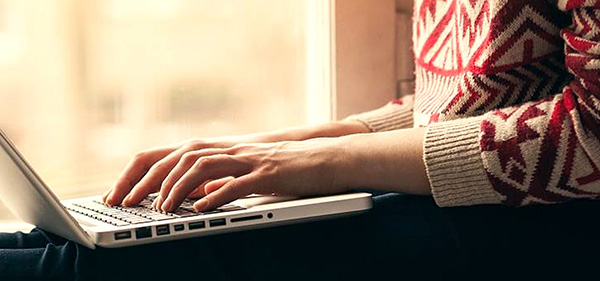 ---
Are you wondering when the right time is to start applying to college? We interviewed the experts and compiled these tips to make the process a little smoother for you.
Steps to apply

If you have a high school GPA of 3.0 or higher, you do not need to take the ACT or SAT in order to be considered for regular admission. However an ACT/SAT score may be required for admission to certain majors or for select competitive academic scholarships.
An ACT or SAT score will be required if you have a lower high school GPA.


To be considered for regular admission:
Bluffton University operates on a rolling admission plan. You are welcome to apply after June 1 following your junior year. As an undergraduate student, you must submit the following:
Official high school transcript
To be considered for regular admission, applicants must meet one of these two criteria:

High school GPA of 3.0 or higher (ACT/SAT test scores not required)
Or high school GPA between 2.3 and 2.99 and a minimum 19 ACT/990 SAT
In addition, class rank or College Credit Plus classes may be considered for decision of regular admittance. Students who do not meet regular entrance requirements may be invited to apply to the Discovery Program, which requires additional application materials.
Standardized test results will remain to be required for placement in certain majors, for class placements and for competitive academic scholarships.


The average Bluffton student has the following academic profile:
Test scores: 22 ACT or 1030 SAT
Grade Point Average: 3.3 (4.0 scale)


To be considered for admission, transfer students must have maintained at least a C average or better in all college-level work. In addition, you must be in good academic standing, eligible to return and met all previous financial obligations at any previous institutions.
To complete the admissions process we ask for the following:
Official academic transcripts from previous colleges/universities you have attended
High school transcript

A dedicated admissions transfer coordinator will work individually with you throughout the application process. Bluffton has agreements with area two-year colleges that allow an associate's degree to be used toward a baccalaureate degree in accounting, business administration, criminal justice, dietetics, social work, sociology and early childhood education.
For international students interested in pursuing an undergraduate degree from Bluffton University.