Stay connected
Bluffton is so much more than just a fond memory of good times and good friends. Bluffton has helped to shape who we are today. Don't let this place become a part of your past. Stay connected - through alumni organizations, events and volunteer opportunities.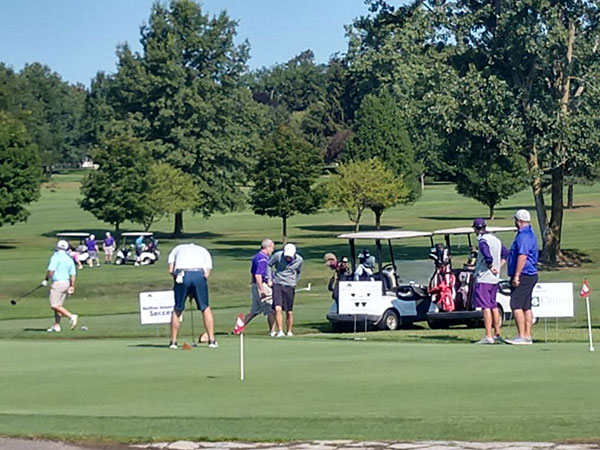 ---
The annual TEAM Bluffton Alumni & Friends Golf Outing will be held July 25 at Bluffton Golf Club.
You've got mail
Keep up with what's happening on campus through the mailed Bluffton magazine and regular e-newsletters sent to alumni, parents and Beaver athletics fans. Occasional invitations are sent by mail or email to let you know of alumni events in your area.
Send an alumnote
New career move? Promotion? Marriage? Birth? Retirement? etc? Tell us in the alumnote below and we'll include it in the next issue of Bluffton magazine.
Update your contact information/send an alumnote

Not receiving emails?
If you have unsubscribed to any Bluffton email, all emails from Bluffton will be blocked by Constant Contact, our email service. If you want to again receive news from Bluffton, you must sign up through Constant Contact. To receive the sports enewsletter, please, contact April Sybert directly.
>>> Sign up to receive emails from Bluffton through Constant Contact