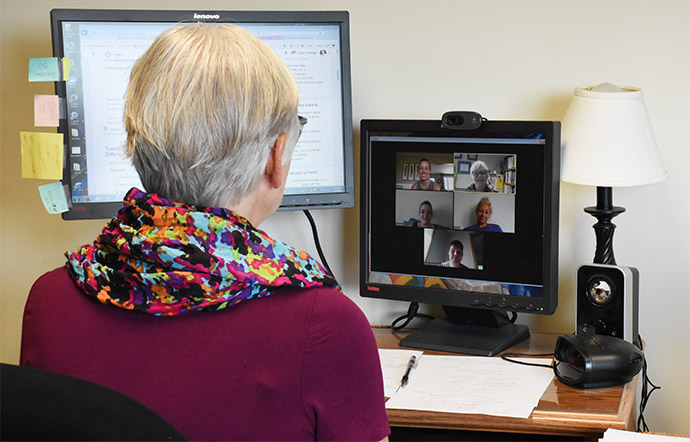 ---
Our education courses are offered online and self-paced; or online via Zoom Technology.
Graduate programs in education
Become a more knowledgeable educator and enhance the learning experiences in your classroom.
Courses offered can strengthen classroom teaching, be used for license renewal, expand options with additional endorsements or lead to a cost-effective, convenient and challenging graduate degree in education.
Earn a master of arts in education by completing six core courses and a concentration in intervention specialist, reading, faith-based education or leadership.
The faith-based education, intervention specialist and reading concentrations may be completed as stand-alone programs.
The intervention specialist and reading concentrations lead to an Ohio Department of Education teaching credential while the faith-based program is an outgrowth of the Anabaptist Learning Institute.
For more information about Bluffton's Graduate Programs in Education, contact
Office of adult and graduate studies
419-358-3897
Request more information online