Current Students

Bluffton University Spring Circuit
Form a team of three to play Rocket League and compete for a gift card worth $600 to share with your team. Participants must be high school or college students, between the ages of 15 and 25.
Details >

Dates to note
Fall 2020 class registration will proceed as planned. Please consult with your advisor to work our your schedule and get registration clearance.
Room Draw:

In-person room draw sessions: We are currently preparing for room draw and we will communicate plans as soon as possible.
If you do not know who you will be rooming with next year, please notify the student life office at studentlife@bluffton.edu by noon Friday, March 27.

Ministry assistants: Applicatons to serve as a ministry assistant in 2020-21 are due by Friday, March 27. If you are interested in serving as a spiritual support to your fellow students, the job description and application is available online.
Connecting virtually
Library services: All checkouts have been renewed and due dates extended to the end of the semester. While the library is closed to the public for the time being, services are still available. For more information: https://libguides.bluffton.edu/covid19
Center for Career and Vocation: Contact at career@bluffton.edu or call 419-358-3030. Online services continue as normal through College Central Network.
Campus ministries: Stay connected through Instrgram and Facebook. If you are in need of personal or spiritual support, feel free to reach out to Tig at intagliatas@bluffton.edu
Chapel: Worship together via Zoom. 11 a.m. Thursdays.

Zoom link: 300-918-074
The latest information regarding Bluffton's response to COVID-19 is available at https://www.bluffton.edu/alert/index.aspx.
We Are Beavers All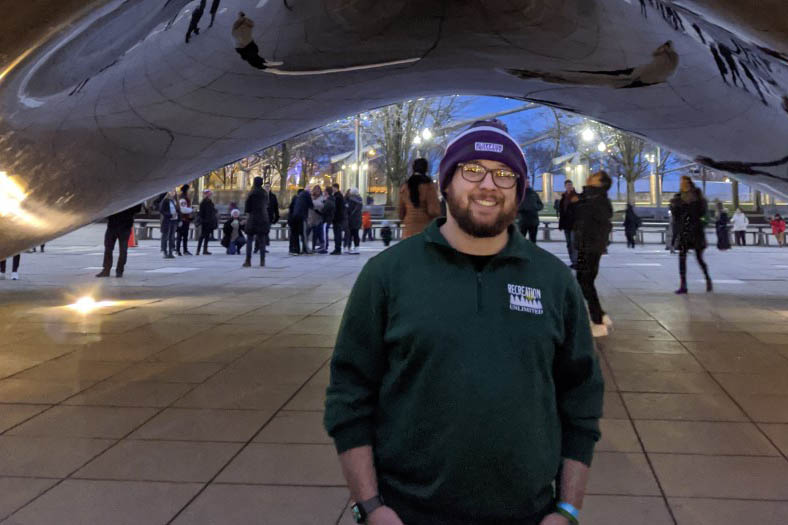 Robert McMullen Ruppert '20
Robert is currently serving as a Study Buddy and providing homework help for K-12 students via Zoom. It's helping him stay connected to the classroom and earn hours for student teaching.
More about Robert >