Current Students
News and updates from the campus community
Students! We want to hear from you about events on campus!
Take a quick survey to let us know how we're doing! Complete the survey for your chance to win a bookstore gift card! Find the survey link in the Dec. 17 Student Community Connection email.


Meal plan changes: If you would like to change your meal plan for the spring semester, please email Amber Smith at smitha@bluffton.edu during the winter break. All meal plans need to be changed BEFORE the first day of spring classes.

Stay in touch
Be sure to check your Bluffton email account during winter break for important information re. spring semester return, health insurance and more
Campus jobs
Available jobs: To see what student campus jobs are available, go to Student Campus Jobs Here you will find current student job openings.

Fitness Center
Note the following new COVID-19 related expectations:
Capacity in the Fitness Center is limited, mask are required, maintain six feet of distance, unless instruction/safety requires close interaction with an instructor/coach. Equipment must be wiped down by users before and after use.

We Are Beavers All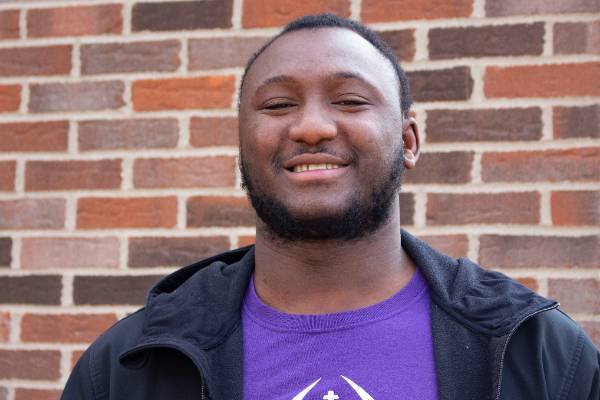 When Travon Mason '23, a communication major from Erlanger, Ky., first came to Bluffton University, he had no idea what he wanted to study. Then, he had a conversation with Marathana Prothro, assistant professor of communication, who picked up on some of his natural abilities.
"Marathana told me to try communication. I do like to talk a lot," joked Mason. "So, I tried it out and decided to continue with the major."