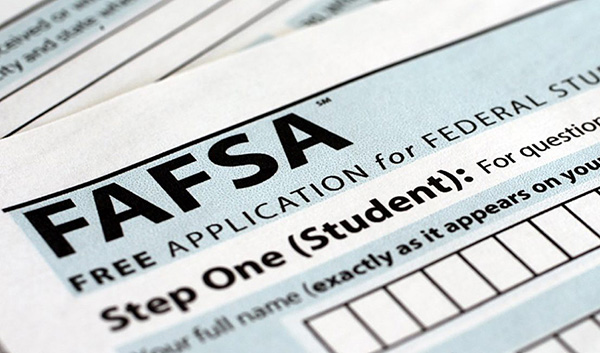 ---
Anytime after Oct. 1, 2020, you can file applications for the 2021-22 academic year. You will use tax year 2019 forms to fill out the FAFSA.
Apply for financial aid

Students may file the Free Application for Federal Student Aid (FAFSA) as early as Oct. 1st for the 2021-22 academic year, using the 2019 tax return information. Bluffton University's priority filing date is May 1 of each academic year. Bluffton's school code is (003016). It is recommended that you use the optional link to the IRS when completing both the student's and parent's financial information. Apply online at https://studentaid.gov/ under the Apply for Aid drop-down menu.
The FSA ID - a username and password - is required for the student and at least one parent. Your FSA ID confirms your identity when you access your financial aid information and electronically sign Federal Student Aid documents. If you do not already have an FSA ID, you can create one by logging in to http://fsaid.ed.gov/npas/index.htm
Students who have not previously borrowed Federal Direct Loans through Bluffton University need to complete Entrance Loan Counseling and a Master Promissory Note (MPN) at https://studentaid.gov/h/apply-for-aid/fafsa. The Entrance Loan Counseling session is a quick tutorial that covers your rights and responsibilities as a student loan borrower. Loan funds cannot be disbursed until both of these are complete.
The federal government selects some FAFSA applications for a process called verification. If your FAFSA is selected, you will be required to submit a verification worksheet along with other documentation requested by the financial aid office.
Students interested in working on campus through the Learn and Earn program must complete an employment application. Campus jobs are open to all students. Students may earn up to the amount listed on their financial aid offer, however this amount is not a guarantee.