Religion
At Bluffton, you will explore a biblical world view which reflects a peace church heritage while remaining in conversation with other Christian traditions. Our faculty are committed to providing a biblical and theological foundation as well as teaching practical approaches to ministry.
Explore the field of religion and gain an understanding of the moral and spiritual crises of our time. Develop essential career skills of critical thinking, analytical writing, problem-solving, active listening and cross-cultural communication.

Bible and theology major or minor
Whether taken alone or in combination with a major or minor from another field, the Bible and theology major will prepare you for a variety of vocations, including seminary or graduate studies, or work in the nonprofit sector and church ministry. The major will immerse you in the Bible, ministry, theology, ethics, and religious practices and traditions, allowing you to more actively engage the world around you. >>>occupation outlook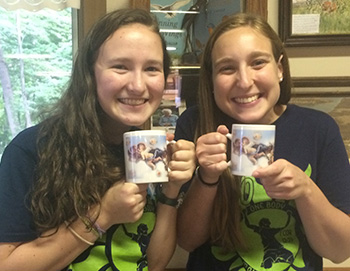 Emily Short developed a social-justice oriented worship curriculum combining her studies as a Bible and theology major with minors in psychology, sociology, and peace and conflict studies.
"The underlying message was God's purpose is kind of social justice oriented."
>>> Emily's story

Worship arts major
Worship arts incorporates existing classes from the music, religion, art and communication and theatre departments, and prepares students for church positions and/or seminary. It will also bolster cooperation and increased involvement in chapel and campus ministry programs.
It is essential that students majoring in worship arts have a solid grounding in theology and be proficient in various musical areas, visual art, communication and theatre. While the worship arts major is housed in the music department, it is a multi-disciplinary program that brings together multiple academic departments and the area of campus ministry.
Peace and conflict studies minor
The peace and conflict studies (PCS) minor offers students the opportunity to pursue peacemaking and conflict transformation in coordination with an academic major.
The PCS minor fits well with a semester-long cross-cultural experience in Washington, D.C. > Students take three required PCS classes in addition to one semester off-campus to complete the PCS minor. This program offers students the opportunity to study peace related topics and gain valuable hands-on experience through an internship.
Bluffton University is member of the Peace and Justice Studies Association (PJSA).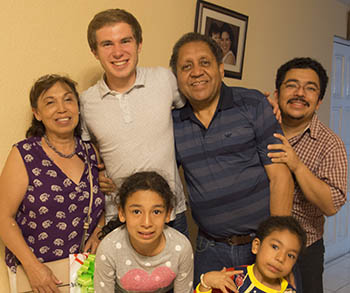 During the summer of 2016, Blake Hershberger '18, an international peace, justice and conflict studies major, immersed himself in the Guatemalan culture. Hershberger lived in Guatemala City for one month with the aid of a $1,500 Summer Discovery Grant.
"One of the things I really want to do is not only learn about multiple cultures but also go to as many countries and as many cultures in those countries as I can."
Youth ministry minor
Want to learn more about Bluffton?