Current Students
Events happening this week and next!
Nature Preserve
Did you know you students can fish at the nature preserve pond? And we have canoes, paddle boards and kayaks available at times? Join us at the nature preserve on Saturday, April 27, from 1-5 to try it all out! Hot dogs, snow cones and other lawn games available for those who don't want to brave the water!
Monday Class Schedule, on Thursday, April 25
Thursday Night Spotlight
Thursday, April 25, 9:30 p.m., Bob's Place
Spring Fling Concert
Sunday, April 28, 2:30 p.m., Yoder Recital Hall
Camerata Singers, Concert Band, University Chorale and Jazz Ensemble
Pet – a- Pooch
Monday, April 29, 6-7:30 p.m., Ropp Courtyard
That's right! Pet dogs in the Courtyard! It's just that simple!
Sponsored by PALS

Senior Week: Scene 75 Sign Up
SENIORS: You can now sign up for the Scene 75 Trip on Thursday, May 2, at the front desk. Transportation available for the first 35! $20 to spend at Scene 75 for the first 50 to sign up!
May Day Musical: Guys & Dolls
Friday & Saturday, May 3 & 4, Founders Hall
Reserved seats are available online at tickets.bluffton.edu or in person at the Marbeck Center Information Desk. All reserved seats are $15, with $5 general admission bleacher seats (free for Bluffton students). We are also holding a free preview performance 7:30 p.m. Thursday, May 2, for students and campus community members who can't attend a public performance. Please join us!
Athletic Events for the Week (last minute cancellations can occur due to weather)
Softball
Wednesday, April 24, 4 & 6 p.m., Softball Field
Vs. Mt. St. Joseph
Double Header
Softball
Saturday, April 27, 1 & 3 p.m.
Vs. Transylvania
Double Header
We are beavers all!
Jennifer Heister '16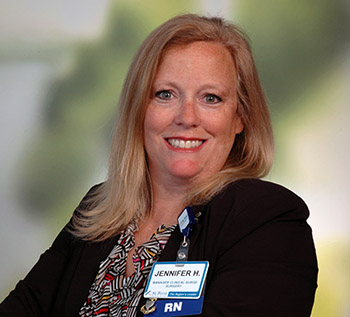 2016 Bluffton University MBA graduate Jenn Hiester loves her job. As director of quality for Mercy Health St. Anne Hospital in Toledo, Ohio, Hiester gets to "improve health care" on a daily basis. Since graduating she's advanced in her career twice and moved to the administrative side of nursing.