Colloquium
Bluffton faculty present their research, 4 p.m., Stutzman Lecture Hall
| Date | |
| --- | --- |
| Sept. 11 | Dr. Perry Bush: "Nonviolence and Economic Justice: the Farm Labor Organizing Committee in Warren, Indiana, 1976" |
| Sept. 25 | Dr. Amy Mullins: "They Can't Read: So What Are You Going To Do About It?" |
| Oct. 16 | Dr. Jeff Gundy: "Some Notes on Wind Farming" |
| Oct. 30 | Panel Discussion: "Antiracism at Bluffton: Work in Process" |
| Nov. 13 | Dr. Chris Morrissey: "Rediscovering and Reclaiming the Social in the Gospel" |
Fall 2020 Forum Schedule
Forum is Bluffton's weekly gathering of students, faculty, and staff for interdisciplinary conversation and discovery.
In order to #ProtectTheDam, Forum will be held in person for students only at 11 a.m. in Yoder Recital Hall, Stutzman Lecture Hall, Centennial 209, 211 and 205. Students may also opt to view the recorded Forum presentation at 8 p.m. in Stutzman Lecture Hall. Both options are available for arts and lecture credit. A limited number of people may view the video in each location. No additional students may enter once the maximum capacity is reached. Faculty and staff may participate via Zoom.
A faculty or staff monitor will facilitate discussion during the presentation.
In the event, campus goes to a "red" status, Forum will be offered via Zoom only (not in person) for students, faculty and staff.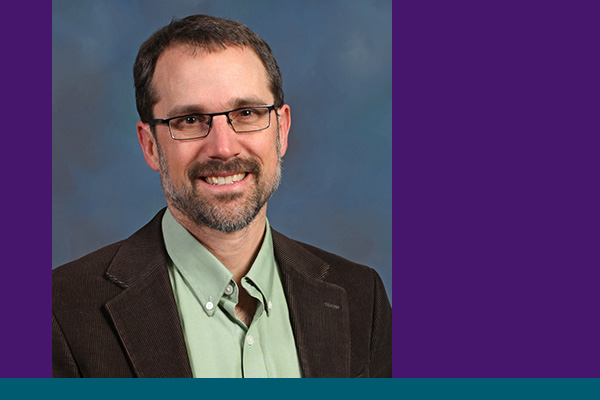 Eric Kurtz
---
Aug. 18 - Opening Convocation "Choosing Your Impract in a World of Trouble" - Eric Kurtz, Executive director, Mennonite Central Committee Great Lakes
Review >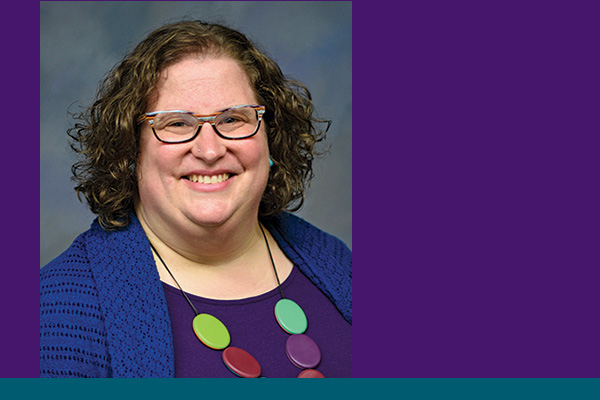 Dr. Jackie Wyse-Rhodes
---
Aug. 25- 2019 Civic Engagement Day Forum,
"Deserving Happiness: A Wisdom Conversation"
Bluffton's assistant professor of religion and campus pastor, will explore how the biblical wisdom books address the question of how to live a good life in face of human morality, political instability and theological doubt. Review >
Forum panel
---
Sept. 1 - "Coping with COVID-19" Rae Staton, campus counselor, will lead a panel discussion. Bluffton's campus counselor leads a panel discussion among faculty, staff, and students about the emotional and spiritual dimensions of living through a pandemic: with Deanna Barthlow-Potkanowicz, Crystal Sellers-Battle, Stephen "Tig" Intagliata, Nicholas Hoffman, and Rona Staffa.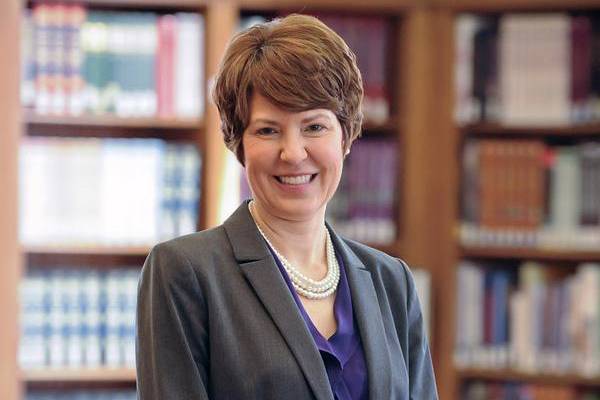 President's Forum
---
Sept. 8 - President's Forum - "Creating a Shared Vision: How Bluffton University Will Live into Our Mission in 2020-2025." - President Jane Wood
Jacob Kovach
---
Sept. 15 -"Constitutionality of Stay at Home Orders"- Constitution Day Forum by Jacob Kovach '07, managing partner, J.A.Kovach Law Co., LPA
Lynn A. Miller
---
Sept. 22 - "Never Waste a Crisis" - Miller is the author of "The Power of Enough."
The stewardship evangelist, popular author, and disaster relief manager explains how the COVID-19 pandemic presents a profound learning opportunity for reconsidering how our lives are defined by material possessions.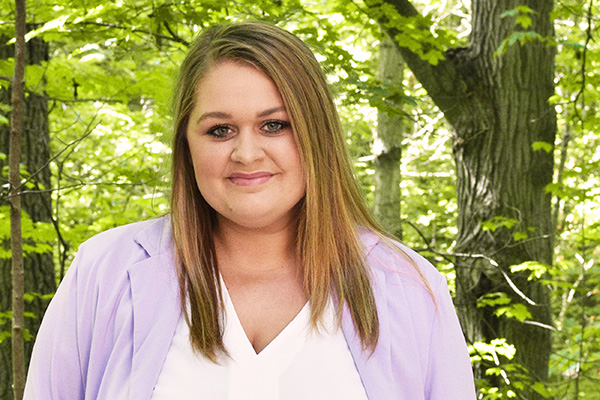 Meghan Ream '22
---
Oct. 6 - First Tuesday Forum "Summer Research Assistantship: My Time with the Lujan Lab" - The junior biology, pre-medicine and nutrition and dietetics major will report on her research experience from summer 2020.
Ream will discuss research experiences focused on women's health, based on her summer assistantship at Cornell University.
Panel discussion
---
Oct. 13 - Faith and Academics Forum "Loving God with our Minds" - Dr. Randy Keeler, professor of religion and associate academic dean, will lead a panel discussion.
Dr. Keeler will invite Bluffton faculty across several disciplines to share reflections on their experiences of pursuing knowledge in ways that are faithful.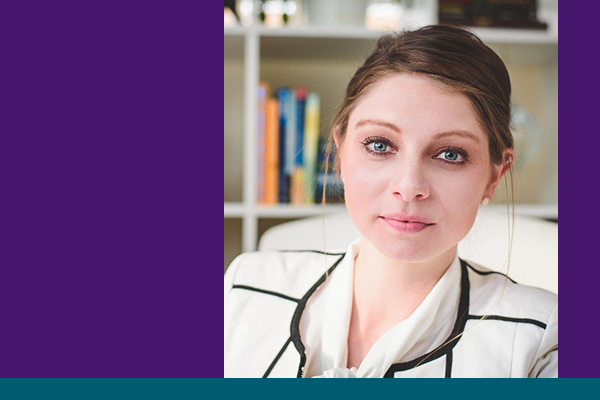 Andrea Flack-Wetherald
---
Oct. 20 - Alumni Forum "Improv for Peacemakers" - Andrea Flack-Wetherald, Applied Improv Leadership and Culture Consultant
The Bluffton alum shares five core improv skills that can be used to engage conflict more effectively, build authentic relationships with people who disagree with you, and stand up for what you believe in without burning bridges in relationships that matter to you.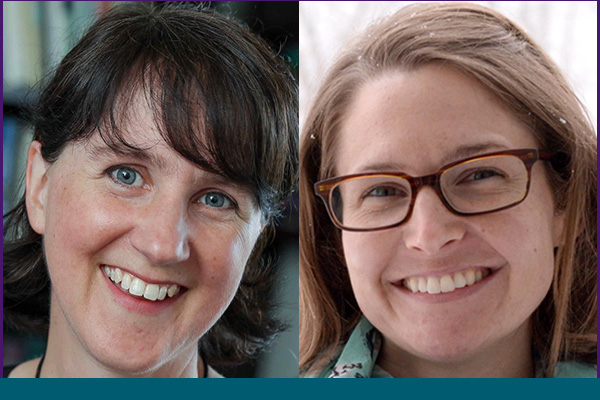 Sarah Arthur and Erin Wasinger
---
Oct. 27 - Spiritual Life Week Forum - "Everyone Wants a Revolution (but no one wants to do the dishes)" - co-authors of "The Year of Small Things: Radical Faith for the Rest of Us"
We've often heard that God has big plans for us to change the world. And yet COVID19 is shattering those heroic expectations. What if changing the world begins at the kitchen sink? What if big plans start with small things?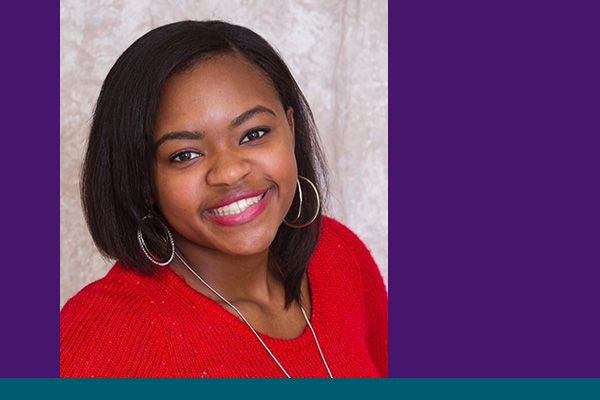 Claire Myree '21
---
Nov. 3 - First Tuesday Forum - "You Are What You Eat! Victorian Era Discourses in the Characterization of Charles Dickens' Great Expectations" - presented by a senior English and communication major
Myree draws on her award-winning research on Charles Dickens' novel Great Expectations to demonstrate how the characterization in the novel serves as an interpretation of Victorian-era societal discourses surrounding the act of eating.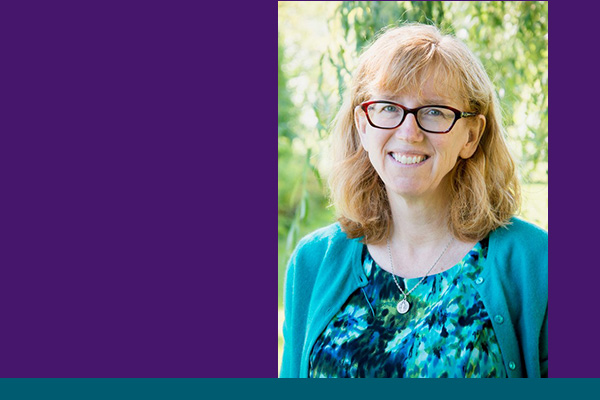 Dr. Carol Penner
---
Nov. 10 - C. Henry Smith Peace Lecture, "#MennonitesToo: Sexual Violence and Mennonite Peace Theology"- With the #MeToo movement as a reference, the assistant professor of theological studies at Conrad Grebel University College and former pastor considers what it means to be a people of peace when violence is woven into the fabric of our communities.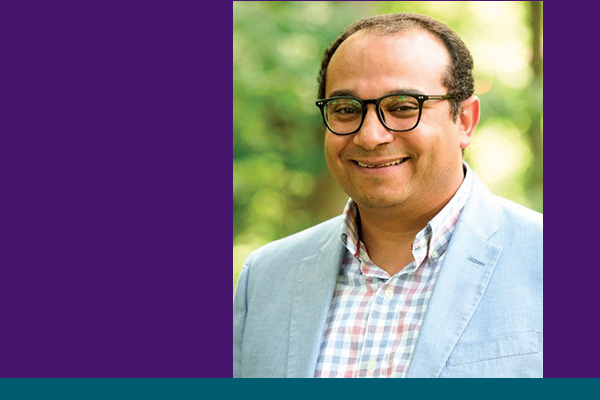 Dr. Safwat Marzouk
---
Nov. 17 - Keeney Peace Lecture, "Beyond the Politics of Assimilation and Segregation: A Biblical Vision for Intercultural Ministries" - The assistant professor of Old Testament at Anabaptist Mennonite Biblical Seminary and author of "Intercultural Church," grounds intercultural faith communities in the biblical vision of shalom, where hosts and migrants work together towards mutual justice.