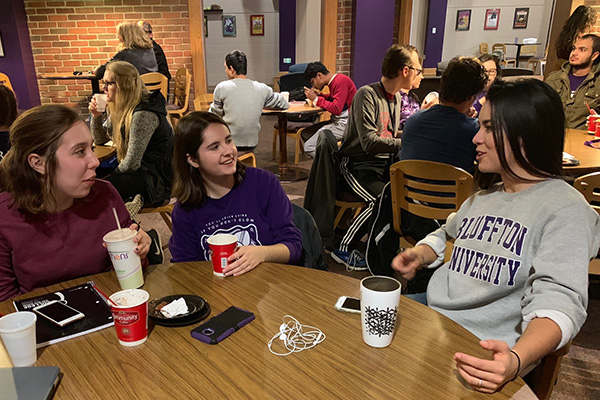 ---
"Hannah showed us that you don't need to feel qualified to do this work, you just need to start and follow through. Spiritual Life Week was both inspiring and challenging... looking at what we can do as the Church and also as people."
Spiritual Life Week
One week each semester is set aside for a special time of focusing on the Christian life. Students play a major role in planning activities that help strengthen growth and faithfulness in our relationship with God. The week includes guest speakers and special times of worship.
Spring 2019 Spiritual Life Week
April 7-11
Information about events will be shared as they are confirmed.
Speaker: Matthew Vohwinkel
Matt Vohwinkel has been serving as director of student ministries at Harbour Shores since July of 2018. Matt graduated from Moody Bible Institute in 2010 with a degree in pastor ministries. That same year he and his wife Olivia moved to Columbus, Ohio where he served on staff at Northwest Chapel Grace Brethren Church as their pastor of student ministries for five years. They have three boys (Jacob, Judah, Jonathan) and live in Cicero, Ind. In his free time, Matt enjoys fishing, yard work and spending time with his family.