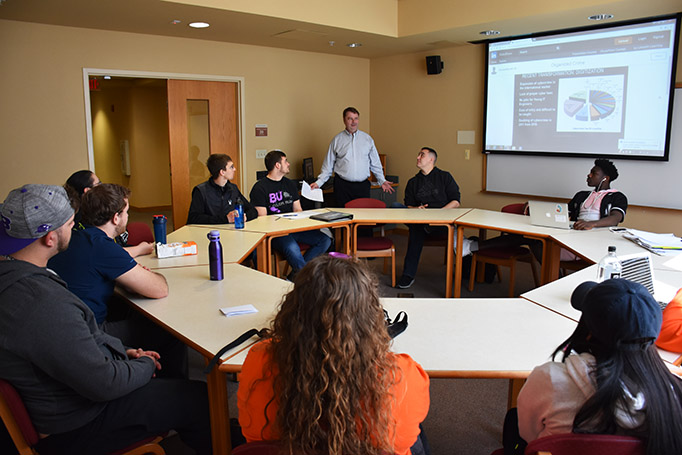 At Bluffton, we believe that the best preparation for a legal career is a broad background in the liberal arts.
When law schools assess candidates for admission, they are most interested in an applicant's grades, letters of recommendation and scores on the Law School Admissions Test (LSAT). Most commonly, Bluffton students heading for law school have majored in communications, criminal justice, economics or history. Sometimes they have combined these majors into a double-major, or with a minor in peace and conflict resolution.
Bluffton's pre-law minor emphasizes the historical, political, social and economic foundations of society, while providing you with the skills you need in research, writing, communication, critical thinking and conflict transformation.
Explore courses required in the

Want to learn more about Bluffton?