Writing major and minor
The writing major and minor provide a flexible way to pursue a career in writing. You can choose to focus your coursework in creative writing or in professional and technical writing. The minor allows you to explore an interest in writing while majoring in another academic discipline.
Introductory and advanced writing courses are taught by published writers who practice what they teach.
Jeff Gundy, who teaches poetry and nonfiction, has published multiple books of poems and prose. He was named the 2014 Ohio Poet of the Year for his collection Somewhere Near Defiance published by Anhinga Press.
Jamie Lyn Smith completed two book-length collections in 2015 and is currently working on her first novel, Appalachia and another short story collection. Her work has appeared in The Pinch, The Kenyon Review, American Literary Review, The Boiler, Barely South and The Low Valley Review. She is the editor of Bridge: The Bluffton University Literary Journal.

In addition, you may learn from visiting writers. Guest authors who have presented on campus include Scott Russell Sanders, Li-Young Lee, Karen Joy Fowler, Mary Grimm, John Drury, William Stafford, Gwendolyn Brooks, Andrew Hudgins, Charles Baxter, Nikki Giovanni, Erin McGraw, David Baker, Clayton Eshleman, Stephen Corey, Janet Kauffman, Jean Janzen, Julia Kasdorf, Keith Ratzlaff, and many more.
---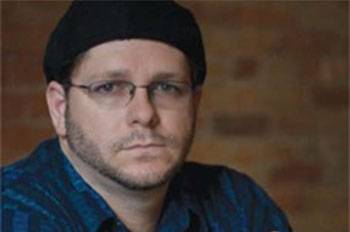 Our alumni
2000 graduate Tobias Buckell's science fiction thriller, "Artic Rising," was reviewed on the NPR broadcast. >>> listen

His novel, "Halo: The Cole Protocol," made The New York Times best sellers' list. Tobias was named the 2009 Outstanding Young Alumnus. >>> Tobias' story
---
Explore courses required for

Course plans serve as guidelines to complete a major in writing in four years.
Want to learn more about Bluffton?