Education department
Through Bluffton's Educator Preparation Programs, you will be prepared to create communities of learning and respect in your classroom. Bluffton graduates are among the best qualified in the nation, as reflected in student rankings on the Ohio Educator Preparation Performance Report and in the reputation our graduates enjoy once they enter the teaching profession.
What's special about our programs?
---
Bluffton University provides educator preparation programs at the baccalaureate and master's degree level that are approved by the Ohio Department of Higher education and include a minimum of 12 weeks of full-time pre-service clinical experience.
You will apply for admission to the Educator Preparation Programs in EDU 200 Introduction to Teaching, taken during your first or second semester on campus. Additional information about Bluffton's Educator Preparation Programs is available in the Educator Preparation handbook.
---

The traditional route to becoming a teacher in Ohio involves completing a bachelor's degree then obtaining a teaching license from the Ohio Department of Education. >>>occupational outlook
To contact the education department:
Email: education@bluffton.edu
Phone: 419-358-3331
Fax: 419-358-3074
Want to learn more about Bluffton?
Classroom experience
Bluffton is different in that you get hands-on experience (also called field experience) in a classroom beginning as early as your first year in the educator preparation program.
Student Teaching in Chicago
Bluffton partners with the Chicago Center for Urban Life and Culture to offer student teaching opportunities in Chicago, Ill. The program also fulfills Bluffton's cross cultural requirement.


accreditation 2018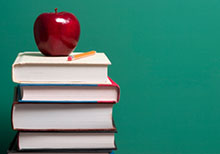 On April 30, 2018, the Accreditation Council of the Council for the Accreditation of Educator Preparation (CAEP) granted the Bluffton University Education Department Accreditation at the initial-licensure level with no areas for improvement (AFIs). Status is effective Spring 2018 to Spring 2025.