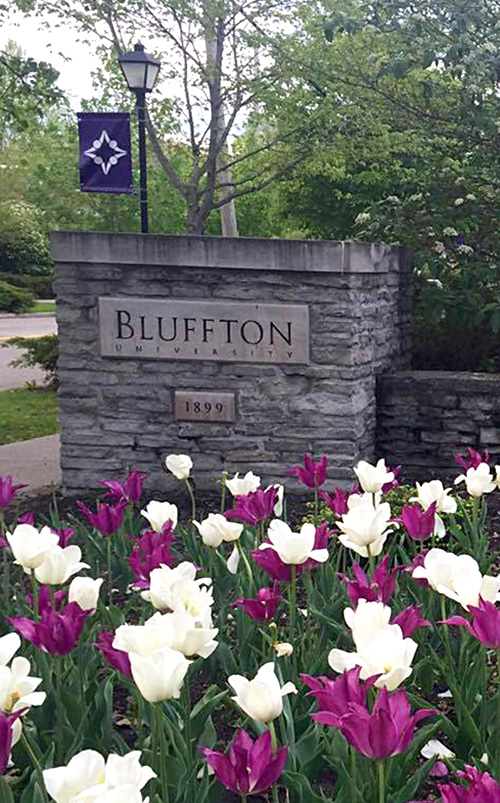 Tutoring and accommodations
Tutoring and accommodations coordinator
full-time, 10 month work agreement
The following statements are intended to describe the general nature and level of work being performed. They are not intended to be construed as an exhaustive list of all responsibilities, duties, and skills required of personnel so classified.
POSITION SUMMARY:
The tutoring and accommodations coordinator is responsible for tutoring and training student tutors to assist in the academic success of students. The coordinator organizes approved appropriate accommodations for students with disabilities. Depending on candidate qualifications, the position may collect and evaluate documentation to determine appropriate accommodations. This position could be upgraded to Tutoring and Accessibility Services Coordinator with appropriate qualifications.
ESSENTIAL DUTIES AND RESPONSIBILITIES:
A. Tutoring coordination:
Tutors students in a variety of subject areas.
Organizes additional tutoring services for general education classes and for courses within majors that do not provide tutoring
Develops supplemental materials to aid diverse learners during individual and small group tutoring sessions
Coordinates and delivers ongoing tutor training
Determines learning outcomes and assessment measures for tutoring program and tutor training
Develops a reporting process to monitor and assess individual tutoring sessions
Supervises student tutors
B. Accessibility services coordination:
Coordinates disability accommodations such as note taking, test accommodations and assistive devices
Meets one-to-one as needed to provide academic support to a variety of at-risk students
Completes other tasks as assigned by supervisor including sharing office clerical duties
Completes evening and/or occasional week-end duties as needed
C. If qualified, additional responsibilities would include:
Supervise institutional compliance with Section 504 and the American with Disabilities Act and with other federal and state regulations concerning students with disabilities
Direct outreach and service activities of the accessibility office
Review documentation of disability, including psychological, medical, academic and educational assessments, and recommend reasonable accommodations for students
Identify students' needs and refer to other departments and social service agencies when appropriate
D. Supervision:
Supervise student employees to include interviewing, hiring, training, planning, assigning and directing work, coaching, appraising performance, assisting in disciplining employees, addressing complaints and resolving problems.
Must have a mindset of mentoring employees under supervision. Should be able to lead in a way that sets a good example, promotes teamwork, and encourages a positive, efficient work environment.
D. Professional learning and growth areas:
Discovery: Demonstrates both job and professional knowledge, and continuously learns.
Community: Actively collaborates, applies teamwork principles and communicates effectively.
Respect: Values differences, works at resolving conflict, shows respect and builds trust.
Service: Achieves needed results; quality and quantity. Takes responsibility, is dependable, and can manage multiple tasks effectively.
QUALIFICATION REQUIREMENTS:
The requirements listed below are representative of the knowledge, skill, and/or ability required to satisfactorily perform the essential duties of this job.
Education and/or experience:
Bachelor's degree in appropriate area to work with a variety of students; Master's degree in higher education, social work, psychology, education or other appropriate area preferred.
Special skills:
Good writing and communication skills, ability to multi-task, ability to work well with faculty, staff, students and colleagues.
PHYSICAL DEMANDS / WORK ENVIRONMENT:
The physical demands and/or work environment encountered by the employee while performing the essential responsibilities of this job must be met with or without reasonable accommodations. Reasonable accommodations will be considered and implemented when possible to enable individuals with disabilities to perform the essential responsibilities of this position. Secondary responsibilities may be removed when needed as an accommodation strategy.
APPLICATION MATERIALS:
Applications are considered complete when the following materials are received at the office indicated below:
Review of applications will begin immediately in order to fill this position as soon as possible.
Send application materials to:
slingerj@bluffton.edu
Jacqui Slinger
Director of academic development services
Bluffton University
1 University Drive
Bluffton, OH 45817-2104
Employment decisions are based on merit and university needs, and not on race, color, national origin, ancestry, sex, age, disability, marital status, sexual orientation, gender identity or any other status protected by law. As a religious institution, Bluffton University expressly reserves its rights to appoint faculty and staff who share a commitment to the Christian faith which is consistent with the Mennonite/Anabaptist beliefs of the university's founding and supporting church. EOE.