Religion department
At Bluffton, you will explore a biblical world view which reflects a peace church heritage while remaining in conversation with other Christian traditions. Our faculty are committed to providing a biblical and theological foundation as well as teaching practical approaches to ministry.
Explore the field of religion and gain an understanding of the moral and spiritual crises of our time. Develop essential career skills of critical thinking, analytical writing, problem-solving, active listening and cross-cultural communication.
---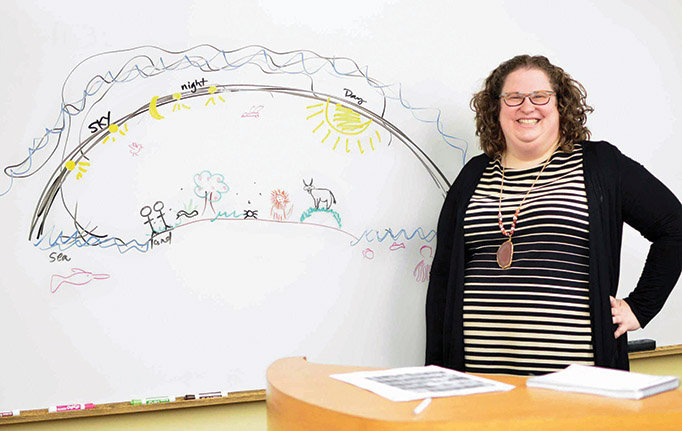 Our faculty...
Jackie Wyse-Rhodes, assistant professor of religion at Bluffton
"The Bible is a visual book, but its 2000-year-old imagery doesn't always make sense to a modern reader. So I often invite students to draw what they read, to translate the imagery of the Bible from words to pictures. "
---
MAJORS ARE OFFERED IN

* This major can be completed in 3 years.

MINORS ARE OFFERED IN

Bluffton alumni in congregational ministry.
>>> more

Want to learn more about Bluffton?