Convergent media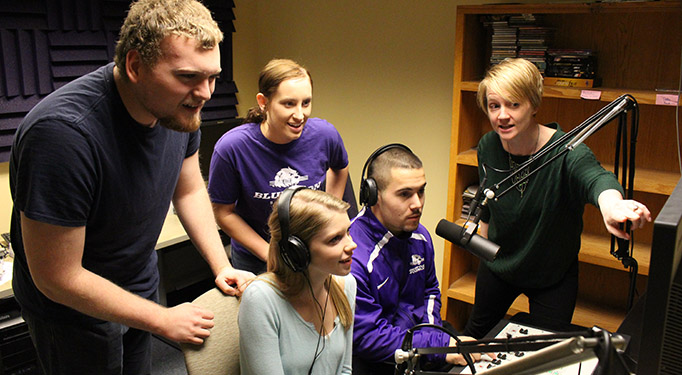 Learn to produce and manage content across multiple platforms, including print, radio, the Internet, television, social media and other digital and interactive platforms, with our cutting-edge convergent media major.
You will gain a strong theoretical framework while developing practical skills in writing, media production, design and web development. Internships and competitive paid campus positions with The Witmarsum provide on-the-job training and often lead to employment opportunities after college graduation.
The convergent media major prepares students to pursue rapidly-changing 21st-century communication careers. You'll be prepared for jobs such as content managers, creative managers, reporters, editors, public relations specialists, social media coordinators and more.
---
Our students...
"I've found that the classes I've taken at Bluffton, such as Social Media, Public Relations and Graphic Design, prepared me really well for my position. I've been able to apply what I've learned, and I've gained so much knowledge and wisdom from industry professionals at 104.9 along the way." >>>Hannah's story
---
Explore courses required for a:
A four year plan provides guidance toward a major in convergent media.